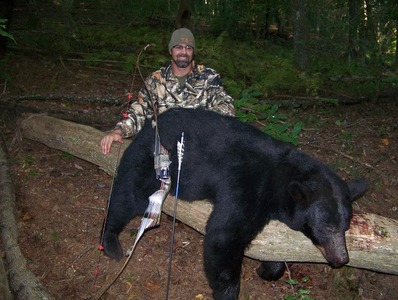 2017 Georgia Bear, Deer, Hog and Bowfishing Combo Adventure

Come and experience a bear hunt that is conducted in the beautiful and rugged North Georgia mountains. While primary focus is on bear, deer and hogs encountered during the hunt can be taken at no extra charge (limit one bear, deer and hog per hunter. Hunts will be conducted near remote corn fields or high in the mountains as conditions warrant. These will be tree stand, ground blind and spot and stalk hunts as needed. We will host a VERY limited number of hunters on this adventure each year. As an added bonus we will add a bowfishing session or a round of sporting clays during your hunt period if time allows.


3-Day Bowhunts in September and Early October- $1,750.00
4- Day Bow Hunts in September and Early October- $2,200.00 (additional hunt days may be added)

1-5 day Self-Guided Hunts- See information below

Second bear may be available- check for details

1, 2 and 3 Day Gun hunts- Call for Details

We are now booking for fall 2017


During your stay you can add a 1/2 or full day of trophy trout fishing at one of the premier trout streams in the Eastern U.S. This is an AMAZING trophy trout fishery. Ask for details

Self Guided Hunts- For those that just need a bit of help on a bear hunt, we offer self guided hunts. We do the preliminary scouting and spend the time with you to get you started on your bear hunt. We will have In many cases we can supply lodging very near the hunt locations for a small fee. YOU WILL NEED A GPS as we will be hunting in rugged mountains. We will provide bear recovery assistance and blood tracking with our blood dog as needed.

Self-Guided Hunts 1-4 days- $750.00












---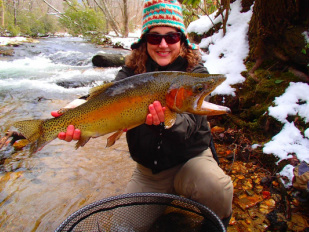 Wild Boar-White tailed Deer
Georgia Hog Hunts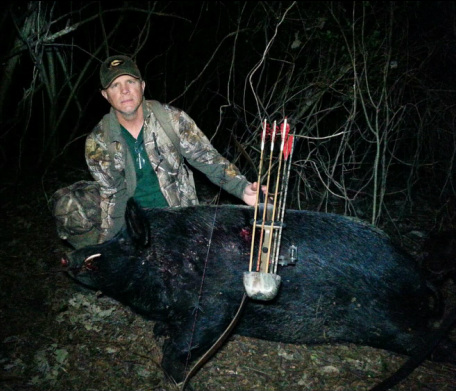 Wild Boar, hogs, pigs, call them what you like just get down here to Georgia and let's get after these monsters. Bows, rifle, handguns and muzzle loaders are welcome and we can get you close for a hunt you will never forget. All hunts are semi-guided or fully guided (your choice) and includes stands, baits, tracking and hog recovery and field dressing. These are free ranging, wild hogs and there
are no enclosure hunts. Skinning and quartering on hogs is $40.00 per hog. Great
hunts for children, new hunters and archers!
One Day Hunt- $350.00 semi-guided and $400.00 fully guided.
Georgia has a year long hog season so depending on when you come you can combine a hog hunt with a turkey, deer, waterfowl, predator hunt or even a bowfishing or striped bass fishing adventure. Contact us for combo hunt pricing @ 678-776-4502. Just one hour South of the Atlanta airport!

---
Georgia Whitetailed Deer Hunts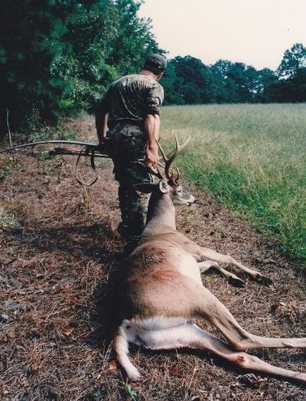 We take a limited number of deer hunters each year and these hunts can be combined with hog hunts, striper fishing and waterfowl hunts for a great adventure. All hunts are conducted on large tracts of private property. Please call us to let us know what type of deer hunt you are looking for and we will give you a single species or combination hunt price.
Deer hunt Pricing
Archery hunts (semi-guided)- $350.00 per day
Firearms hunts Non-Rut (semi-guided)-$350.00 per day
Rut Hunts- November 1-22 (semi-guided)
$400.00 per day gun or bow
Add $75.00 per day for fully guided hunts. This includes a camera man for your hunt.

Bucks must have 4 points per side or 15" inside spread on firearms hunts. Limit one doe and one buck per hunter. Multiple stands/sites can be provided or you can bring your own. Hunt fees include on-site transportation, guides, stands, maps, tracking, field dressing of game and trophy photography. Info? Call Jerry @ 678-776-4502. Just one hour South of the Atlanta airport!
---
Alligator Hunts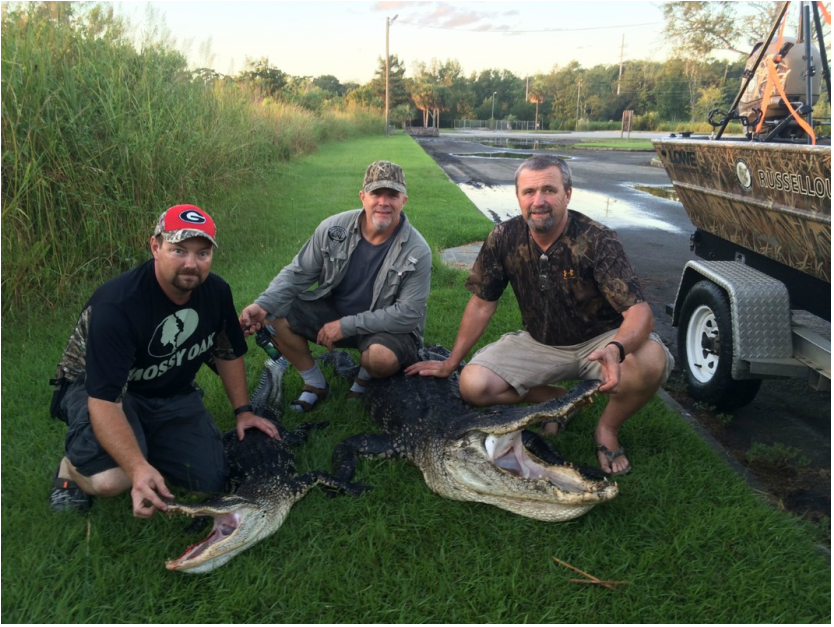 Note! Looking for a hunt that provides hours of non-stop hunting action? Look no further than a Georgia alligator hunt. These exciting hunts take place in the Southern half of the state with terrain that varies from cypress lined rivers to the beautiful coastal marshes. We often see 100+ gators on a nights hunt while looking for the monster that you came for. These hunts require the right equipment and skills to stalk these vary wary animals. This is an up close and personal hunt for the person that craves adventure! Hunting Georgia alligators requires a permit that is issued through a lottery system. Please go to
www.gohuntgeorgia.com
to apply for a permit and call us for information on the best zones to apply for.

​ Note! Our primary and preferred gator guiding zone is ZONE 7 Alligator Hunt Prices:
Alligator hunt prices are dependent on the zone you draw. Please call us for details.
---